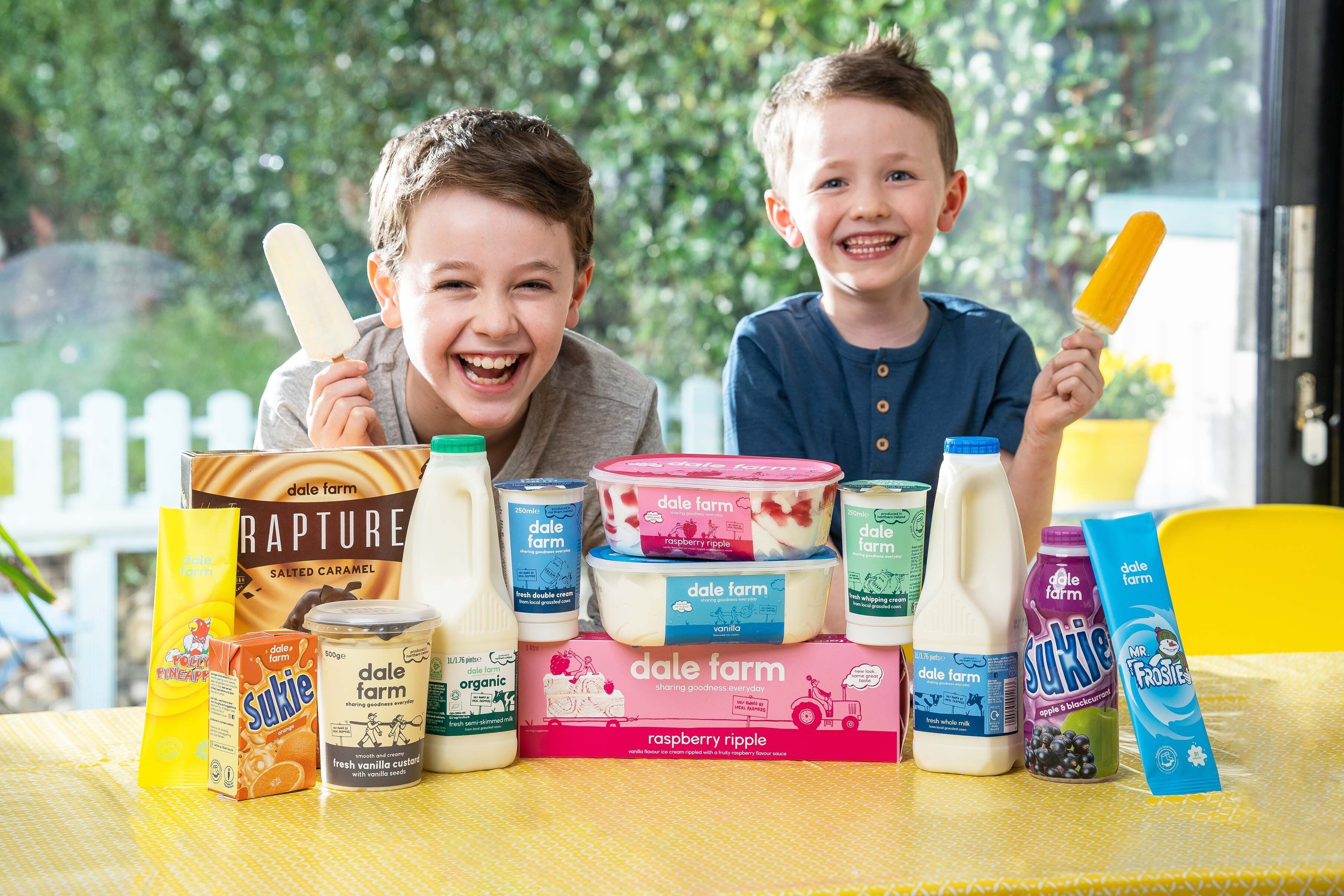 Dairy brand Dale Farm has a fresh new Image after 50 years, but promises to never get too big for its welly boots.
Local shoppers can be prepared to do a double take at the dairy and ice cream aisles from this week onwards, as iconic Northern Ireland brand Dale Farm has unveiled a modern new look.
For over 50 years, Dale Farm has been sharing the goodness of dairy, and its iconic ice lollies, in local communities and beyond, and today it has revealed a new logo and complete packaging makeover telling the story of daily life on the farm and the farmers who not only milk the cows but also own the company.
It was only right that a 'moooove' like this would place its loyal customers at the heart of the process.

The rebrand also focuses on Dale Farm's brand mission 'sharing goodness everyday' highlighting how sharing and goodness are at the core of this farmer owned business.
Consumer research revealed that a lot of people were unaware Dale Farm is farmer owned, which is something we are really proud of. We acted on that and put the 'farm' front and centre of our packaging and products.
Using heart-warming illustrations, which invite consumers into the world of Dale Farm, we've introduced a modern twist to our historic identity representing our farmer owners as characters on our packs. We want our consumers to know that every time they buy the Dale Farm brand, they are supporting local famers and we want to thank for them for that.
Aisling Bremner
Dale Farm