The school holidays are over, and September is here! Going back to school is stressful, but creating routines can make it much more manageable. This blog will provide tips on how to get your little ones (and yourself) back in the swing of things so they can have a successful start this term!
Create A New Routine
Setting a new routine for your child can be very beneficial. Create a schedule that everyone can follow before and after school. It can look like this: Wake up, brush your teeth, wash your face, get dressed, eat breakfast, look over the day's schedule, pack lunch and leave for school.
Back-to-school checklists are essential for the first month back and should include everything your child needs to get done before heading out the door! Why not print off some simple picture schedules that will work wonders for the little ones who maybe aren't so good at reading yet.
Get The Kids Back Into A Sleep Schedule
It's normal for kids to sleep late over the school holidays but we all know it can be a nightmare getting them back into a sleep schedule!
Establishing a bedtime routine with relaxing activities and no technology may be wishful thinking, but it can really help them wind down before bedtime. To try and encourage a full and restful night's sleep, try reducing screen time after 6pm and encouraging children to read or listen to a relaxing podcast instead.
Our top tip though - avoid danger naps in the afternoon so they are tired by the time it gets to bedtime!
Become Familiar With Their New School Routine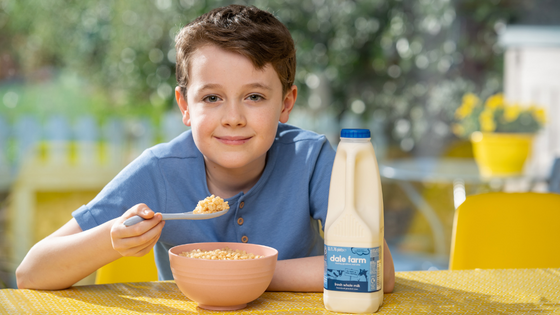 It can be an anxious time for anyone returning to school or starting for the first time, they have had all summer off to enjoy themselves, so suddenly having to follow a routine and settle back into school can be difficult. Help your kids become familiar with the new school routine by taking the time to sit with your kids and check out the school website and explore the topics they'll be learning about or the extra curricular activities on offer. We suggest getting the kids to write (or draw) the activities they'll be doing each day and stick it somewhere central in the house. This will let them check in and see what they have on each day of the week. It might even help remind you what kits are needed when!

School Lunches Are Back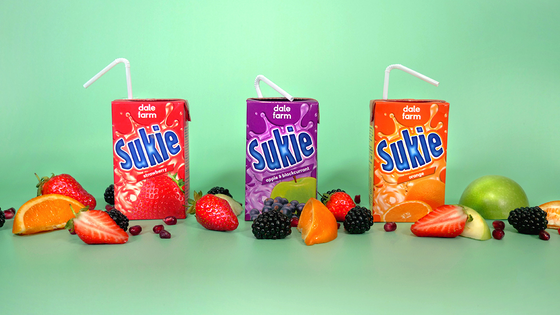 There is nothing worse than being late in the morning and scrambling to find things to put in your children's lunch boxes. If you're feeling stressed, consider the suggestions below. They might even help even the most disorganised among us, stay organised! The key tip to prepping lunches, keep them quick, nutritious and simple.

Start with a list and go shopping

Prep what you can in advance

Pack lunches the night before

Clean lunch boxes as soon as the kids get home
Having lunches ready will save vital minutes every morning! Just don't forget to pack your kid's favourite flavour of Sukie; Dale Farm has the perfect size for those lunch boxes!

Let's Talk About After School Snacks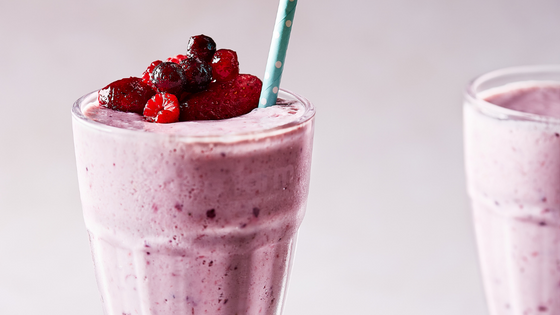 After the school pick up, you're probably used to hearing "I'm hungry" as soon as the kids get home. After school snack ideas are simple and easy to make - why not check out some nutritious snack ideas that won't ruin their dinner and will keep them satisfied while they wait. We suggest making this delicious triple berry milkshake recipe, or as a treat, let the kids pick their favourite cool crew ice lolly.
Prepare & Create New Habits
September is a great time to teach the kids how important it is to make their beds every morning and ask them if they can help clean their rooms by putting away toys and putting clothes in the laundry basket.
There's nothing like an excellent old reward chart to encourage their good behaviour. If your child has hit their goal consecutively by the end of the week, a small reward is encouraged, such as bowl of some tasty Dale Farm ice cream! Why not let them choose their favourite toppings or sauces to decorate.
Remember To Take Care Of Yourself!
Having a routine to help you manage your kid's school work and responsibilities is essential, but so is taking care of yourself. The best thing you can do to start your day is wake up before the kids do. Taking this "me time" is crucial and sets the tone for the rest of your day.
This time may look different for everyone. You can perfect a morning routine that includes anything that helps you feel calmer and more motivated for the day ahead. Self-care can look different for everyone; here are some ideas:
Take a walk with your favourite playlist or podcast

Grab a morning coffee from the kitchen or on your way back from your walk

Book into that early morning exercise/yoga class

Take 10 minutes to read the next chapter of a book you love

Relax once the kids are in bed with a bowl of deliciously creamy Dale Farm ice cream after a long day
Going back to school can be a bit of a whirlwind for everyone, but it's important to remember that the kids will adjust quickly, and you won't want to miss out on all their fun! Take care of yourself first to enjoy this time with them.