There are four words that we wait all year to hear, one of the most anticipated phrases that will bring guaranteed joy to kids across the country, "School's out for Summer!" There's no better feeling than hearing that school bell ring for the last time and running out of the front gates for eight weeks of fun and freedom!
The Weather in NI
If there's one thing we're known for in our beautiful wee province of Northern Ireland, it's our ability to keep the craic 90 all year round - even in the summer when it rains for 15 minutes every quarter of an hour!
A common phrase you'll hear here in the run-up to summer is that we can't wait for the rain to get warmer! A tourist may describe Northern Irish summers as being filled with scenic day trips to iconic locations such as The Giant's Causeway, The Titanic Museum, Carrickfergus Castle or Old Bushmills Distillery - but only us locals are privy to the unique charm of living in good ol' NI all year round.
Typical NI Summer Examples
Us Northern Irish folk are nothing if not resilient - we adapt and we overcome! We know how to get the most out of our summer months and never let the bad weather rain on our parade. If you're not jetting off somewhere exotic this summer and enjoying a 'staycation' as they say - you'll probably find yourself in more than one of these scenarios!
Picnic In Your Car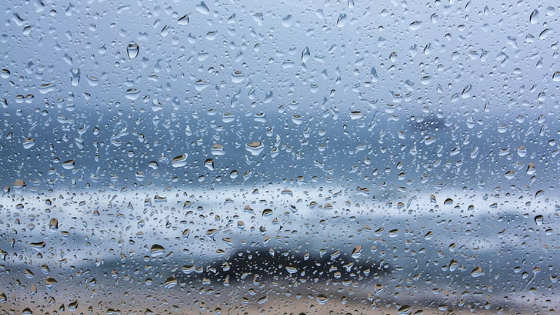 We've all been there - waking up early and packing a delicious picnic lunch, loading the family and supplies into the car and traveling to one of the many beautiful and scenic locations we're lucky to have right on our doorsteps, only for the sun to go away and it starts pouring down!
Next thing you know everyone's crammed back into the car, passing sandwiches around and enjoying the scenery and (slightly soggy) lunch from the safety of the vehicle.
BBQ Under An Umbrella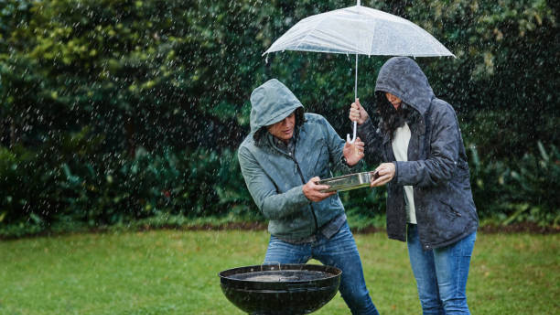 There's nothing worse! The whole family's been invited, there's enough sausages and buns bought to feed a small country - the kids are excitedly chasing each other around the garden.
You spark up the BBQ and despite the rumbling tummies of everyone around… drip! Cue the rush to get the deck chairs folded up, collecting the spread and everyone rushing back inside - aside from the one who draws the short straw and is left to grill the burgers under an umbrella. After all - everyone's hungry!
Windbreakers At The Beach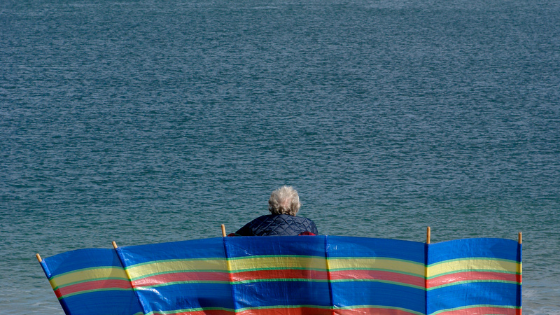 It's not just the rain we have to suffer through in Northern Ireland - It's the wind too! Even if we're lucky enough to get a seemingly dry and sunny day, don our swimwear, lather ourselves in sunblock (if you know, you know) and make our way to the beach… There'll soon be sunhats flying through the air and sand blowing into our sandwiches!
Every Northern Irish beach-going family will have an emergency windbreaker in the back of the car to save the day. And don't forget the hammering in of the poles, with dad's trainer!
Dale Farm Ice Lollies In The Garden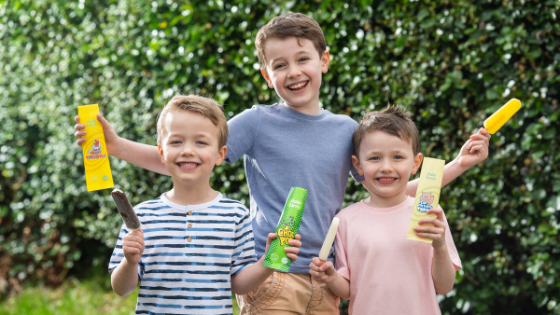 But every once in a while, if we're really, really lucky - we get the perfect day at home. The sun's shining, the family's around us, the blow up paddling pool has been filled (why is it always with cold water!?) and the kids are happily splashing around.
And to top it all off, everyone's got their favourite dale farm ice lollies in hand! Our iconic Cool Crew range is the perfect summer treat - the only question is, which one? Whether you're a fan of the Joker or a Pear Picking Porky, you're guaranteed a delicious treat!
No Holidays Here!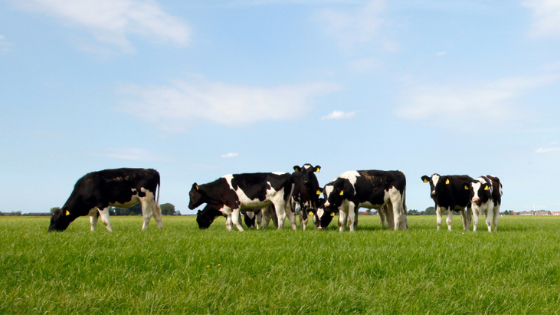 At Dale Farm, our farmers don't get the summer off, they work throughout the year to provide us with local goodness. Whether it's a splash of milk in your morning cuppa or an ice cream treat after a warm day in the sun, we love to share healthy, happy goodness with local people, families and communities.
Our products taste better because they're made with simple passion and honest pride of our Dale Farmers, using milk from our local, grass-fed cows. Our milk is crammed full of natural, superfood goodness because our cows graze on lush grass, kept sweet and juicy by our famously wet weather!
But Our Girls Just Love Our Local Weather!
At Dale Farm, we have smaller herds than most dairy farms. Each farm has less than 100 cows each, so our farmers know every animal by name!

Our wet weather is actually a benefit to our cows and as such, the quality of the milk and dairy products we produce! Our wet and mild climate produces lush, sweet grass, and the sort of grazing pasture that cows just can't get enough of!
The lush grass our cows graze on is kept sweet and juicy by our famously wet weather, and the result is health and happiness that starts with our cows and ends in the family favourites that can be found in fridges all over the country and around the world.
No matter the weather, you can't beat a summer at home in NI. What else reminds you of summer in Northern Ireland?