With Easter fast approaching, it can be tricky knowing how to keep the kids occupied while they're off school. As the weather starts to get warmer and we hopefully start to say goodbye to the Winter chill, why not get out and about during the Easter break and uncover the best adventure activities across Northern Ireland?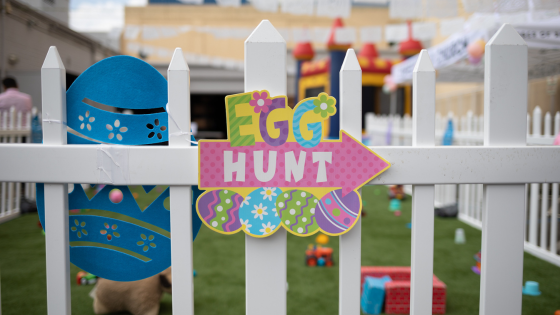 Price: £3
Date and time: 7-14 April; 11-4pm
Location: Castle Coole, Enniskillen, Co. Fermanagh, BT74 6JY
Hop into Easter this April with an Easter egg hunt around the stunning grounds of Castle Coole in Enniskillen. Complete with a trail map, pencil and a yummy chocolate egg to finish off, spend the afternoon surrounded by nature as you and the family have a blast with a range of Easter themed activities. Pack a picnic with a few cartons of Dale Farm Sukie as a reward for all your hard work?
Location: The Odyssey, 2 Queens Quay, Belfast, BT3 9QQ
With four levels brimming with excitement, learning and interactivity, enjoy the new exhibits, activities and spaces at W5 this Easter. Perfect for the whole family, laughter and good memories are guaranteed with a day spent exploring a digital Northern Ireland, playing a movie producer and entering into a multisensory world. Even better, quench your thirst for knowledge and learning with a refreshingly cold Dale Farm Sukie! Booking essential.

Date and time: 9-11 April; 10-5pm
Location: Ulster American Folk Park, 2 Mellon Road, Omagh, Co. Tyrone, BT78 5QU
Take a step back in time this Easter as you and your family uncover the traditional Easter holiday in both Ulster and America. Complete with a horse and wagon ride, traditional foods, music and even a magic show, Easter 2023 is set to be one to remember. Follow along the Easter trail as you meet and interact with street characters from long ago and listen to their tales of old.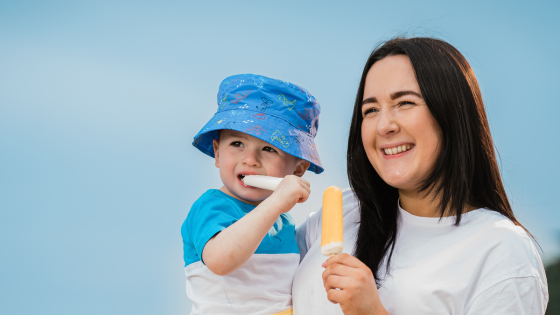 Location: Marine Gardens, Bangor, BT20 5AG
Embrace the warmer weather and Spring sunshine at Pickie Fun Park this Easter and treat yourself to an iconic Dale Farm ice lolly! Pick up a Polly Pineapple for all those little chatterboxes out there. From the Disco Ducks and Pickie Swans, to the playpark and Pickie Golf, the options for a memorable day out are endless.

Date: 3-14 April
Location: Streamvale Farm, 38 Ballyhanwood Road, Belfast, BT5 7SN
Just as it reopens for the new season, step into Spring this Easter at Streamvale Farm and uncover everything nature has to offer. In a four hour session, you'll be invited to bottle feed the newborn lambs, cuddle the chicks and rabbits and even take part in the Bunny Hop Challenge before dancing the day away at the Bunny Hop Disco. Booking essential. Did you know that all of the cows at Streamvale Farm provide us here at Dale Farm with the freshest, local milk, every day, 365 days a year! Visit our Dale Farm Milking Parlour in the Streamvale yard during your visit and find out more about how the milk goes from Farm to your Fridge!
Picnic in the Park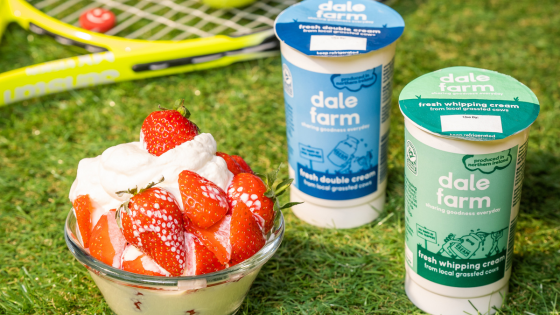 Relax, unwind and get outdoors this Easter! With Spring flowers in full bloom, it's the perfect time to spread out your biggest blanket, unpack your picnic and treat yourself to the sweetest fresh strawberries, topping them off with the indulgent, fresh taste of our finest Dale Farm Cream?
It's safe to say there is plenty to get stuck into during the 2023 Easter break as you and the family delve into what nature has to offer, with a side of well-deserved chocolate and Dale Farm treats!