Even if you're little, you can WIN A LOT with Dale Farm!
We're celebrating the highly anticipated release of the exciting new movie from Sony Pictures - Roald Dahl's Matilda The Musical, by bringing together two iconic family favourites; our Dale Farm ice lollies and the wonderful tale of Matilda! We're sharing goodness with families across Northern Ireland by offering them the chance to win an unforgettable family experience to New York AND up to 100x runners-up prizes of Matilda™ Back Packs!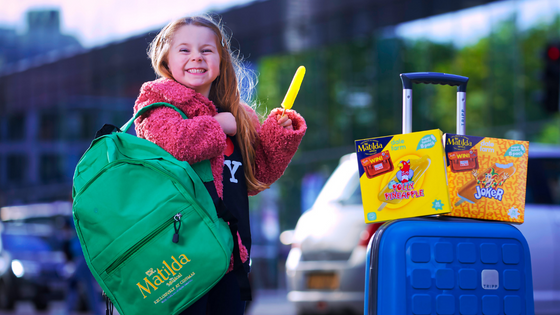 One family can win a magical trip to New York City as part of a special on-pack promotion. Simply purchase one of our limited-edition, iconic Dale Farm FAVOURITES multipacks, scan the QR code on the back of the pack and fill in the online form for your chance to win!
If you're our lucky winner, you will be heading to New York City with your family for a jam-packed three days of fun and adventure (two adults and two children). The prize includes:
Return flights from Dublin

Three nights of luxury hotel accommodation in the city's heart

A visit to a top recording studio where you can record your favourite songs from the movie! You will also discover your love of books, just like Matilda, on a guided tour of New York's fantastic library!

Cover yourself in chocolate glory, just like Bruce, with a special chocolate cake in the city's famous chocolate bar!

Finally, take your seats to enjoy a dazzling Broadway show!
You'll also be automatically entered in a draw to win an exclusive Roald Dahl's Matilda the Musical backpack when you enter! The winner will be drawn at the end of February 2023.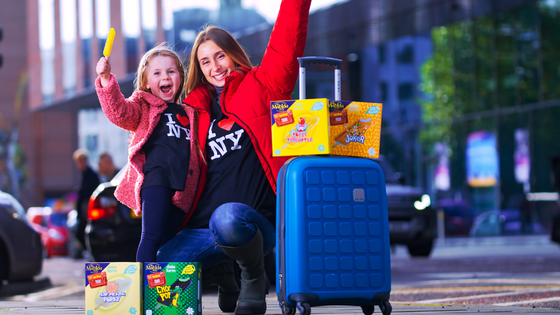 In the movie, Miss Honey explains that her father always gave her half of a big piece of chocolate from his chocolate box. After his death, the box of chocolates would be counted by Miss Trunchbull, so Miss Honey couldn't even sneak one! To bring Miss Honey's famous chocolate box treats to life, we collaborated with Chocoa in Ballymena, a high-end-on-the-high-street' luxury cafe, to re-create the famous Matilda-inspired chocolates.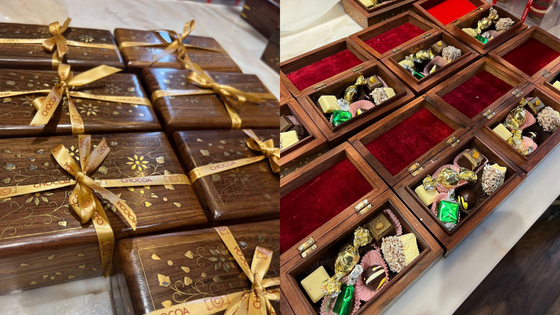 Been to your local Tesco lately? We have been visiting Tesco stores across Northern Ireland, giving away free ice lollies to celebrate our on-pack promotion and encouraging YOU to enter for your chance to win a family trip to NYC!
Be sure to enter the competition; you wouldn't want to miss these fantastic prizes. Visit dalefarmbrand.com/matilda to find out how to enter!
**Terms and conditions apply.
*Source: NielsenIQ Scantrack Ice Cream MAT 52 weeks ending 04/12/21