With Valentine's Day finally upon us, there's no need for it to break the bank. Show your love with budget-friendly gestures like a homemade dinner, a picnic in the park, or a cosy movie night at home. Be creative and focus on spending quality time together to create lasting memories and to really make your partner feel loved.
If you're looking for something meaningful to do, make or eat as you celebrate this Valentine's Day, look no further as we've got you covered!
Things To Do This Valentine's Day
Movie Night In
Having a movie night on Valentine's Day is the perfect lowkey way to celebrate the occasion. Choose your favourite film, pop the popcorn and most importantly, stock up on some Dale Farm ice cream and you're set for a snuggle on the sofa. Make it extra moody by dimming the lights, lighting some candles and gathering up blankets to create a cosy haven.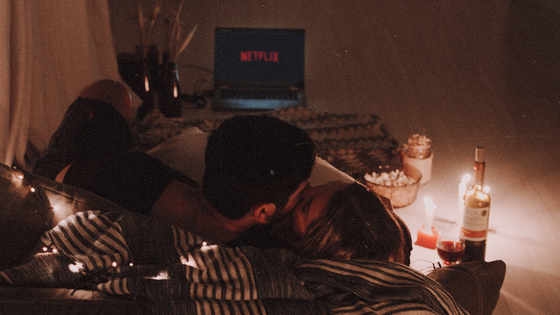 Self-Care
Bring the spa to your home with a Valentine's Day dedicated to everything self care. On a day dedicated to love and appreciation, there's no better excuse to take care of you and your partner's well-being! Following this TikTok trend, fill a small box or hamper with face masks, eye masks, lip masks and everything in between for the ultimate treat kit!
First Date Reenactment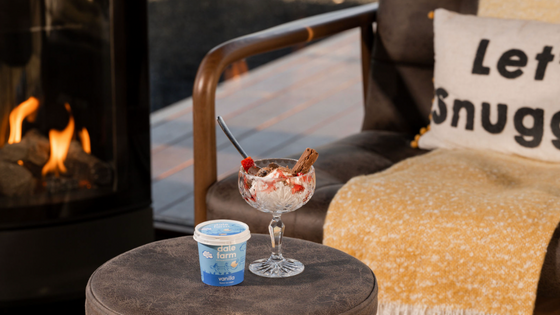 Take a step back in time this Valentine's Day and relive your first ever date together - but this time without the nervous jitters! This can be a fun and romantic way to celebrate your relationship, reminisce and see how far you've come together. Try to recreate every element of your first date as closely as possible, from location, to outfits, to food and activities. Relive the excitement and romance of that special moment!
Things To Make This Valentine's Day
Make Your Very Own Valentine's Day Card
Making your own Valentine's Day card is a fun and personal way to get the kids involved! Not only is it a unique and meaningful gesture, but it also lets the kids showcase their creativity by making something that truly is one of a kind! Using only a few supplies you're sure to have lying around, let them get crafty by adding special touches with photos, drawings, jokes and special messages. A homemade card is sure to make their special someone feel loved and appreciated this Valentine's Day, giving them something that can be treasured for years to come.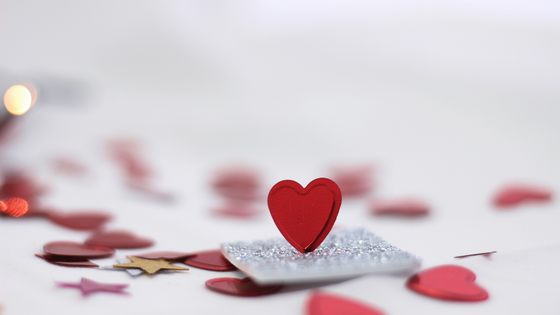 Create A Jar Full Of Love Notes And Memories
What better way to show your love for your partner than to outright tell them? With messages that can be read on Valentine's Day and beyond, this simple and inexpensive gift is guaranteed to bring a smile to their face, and make them feel special. All you need is a jar, strips of paper, and a pen, and you're set to create a sentimental and deeply personalised gift. Whether you choose to write heartfelt messages, funny jokes, or sweet memories, a jar filled with love notes is a touching way to show your significant other how much they mean to you.
Bake Cupcakes Together
Whether you're baker extraordinaire or box recipes are your go to, treat your loved one to a sweet treat this Valentine's Day. Baking cupcakes together is the perfect way to spend quality time with one another, bond that little bit extra and enjoy the delicious treats you make. Why not make your cupcakes from scratch using our Dale Farm double cream to make an indulgent whipped cream frosting? From there, you can decorate until your heart's content!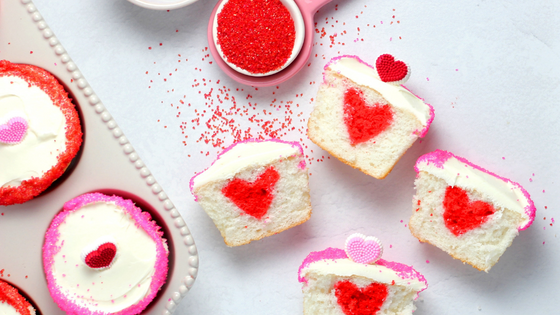 Things To Eat This Valentine's Day
Home Cooked Breakfast
Preparing a home cooked breakfast either with or for your partner can be a romantic and intimate way to start the day - and also saves dealing with the hustle and bustle of couples in restaurants. Plan your menu ahead and make sure you have the ingredients ready for the big day. You can try our milk and egg white omlette topped with spinach and tomatoes… or for something sweet, why not try our delicious wholewheat cinnamon pancakes with blueberries and honey?
Bring the romance up a notch by creating a cosy and romantic atmosphere; set the table with centrepiece flowers or enjoy breakfast in bed, you decide! And to top it all off, why not cook together? Savour the flavours as you savour the company of the one you love most!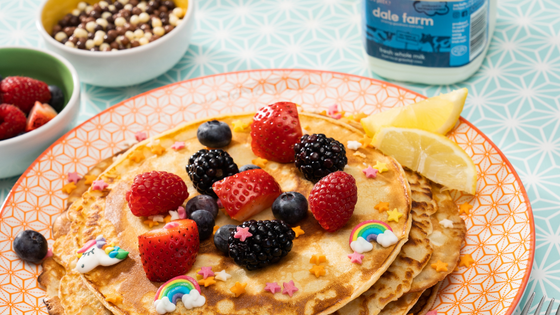 Ice Cream Sundaes
Making ice cream sundaes on Valentine's Day can be a fun and sweet way to celebrate the occasion. You can set up a DIY sundae bar with a variety of ice cream flavours, toppings, sauces, and other goodies. Create your own custom sundaes, and share them with each other. It's a fun activity that you can both enjoy and it also provides a sweet ending to a lovely day, and with our wide selection of ice cream available, creating an ice cream sundae has never been easier!